Main content starts here, tab to start navigating
Dusty Swenningson
General Manager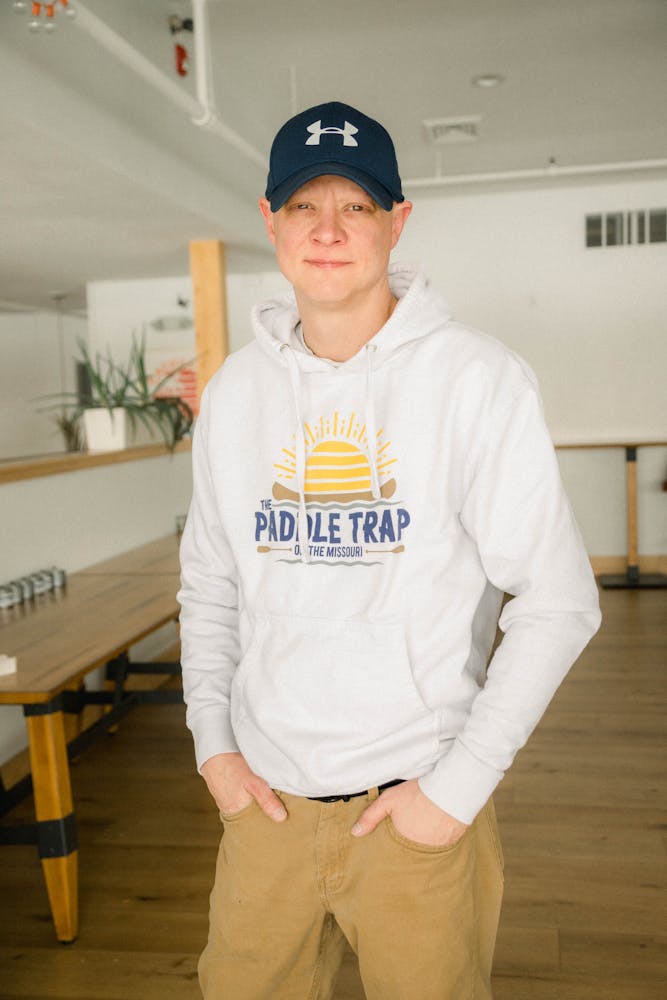 --
With over 25 years in the hospitality and foodservice profession, Dusty Swenningson is proud to deliver the ultimate dining experience with The Paddle Trap's zestful atmosphere. Inspired by creating savory cuisine and tasteful refreshments, Dusty enjoys the day-to-day tasks of this fast-paced climate. However, it's the people that really draw him in due to the wonderful, strange, and eclectic melting pot of personalities!
Career-focused, and dedicated to his craft, Dusty has won multiple awards locally from his time as Executive Chef at Peacock Alley, as well as two international awards for Steakhouse & Innovator from Beef.org. Dusty went on to build his career in hospitality by working in every restaurant position, from busser and dishwasher, to Executive Chef, to the role of General Manager of our ever-evolving Paddle Trap.
In his free time, Dusty is an outdoorsman, enjoying camping, fishing, golfing, and yard games. Though, his greatest joy is doing anything that involves his children! Dusty is a proud father to a daughter and a son!
Dusty's Paddle Trap Menu Recommendation: Cinnamon Brioche French Toast with a side of Bacon